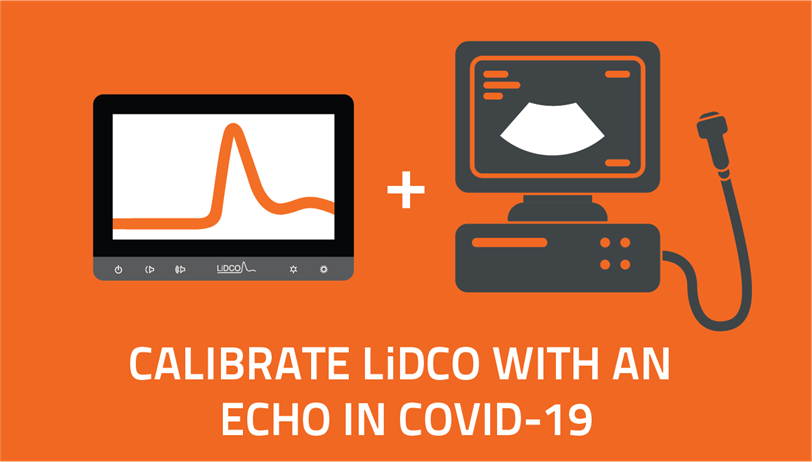 COVID-19 has brought some of the most challenging times to all in healthcare settings, in a very short space of time. Clinicians and healthcare staff all over the world have had to adapt their practice in order to manage difficulties such as bed capacity, equipment shortage and staffing issues; not to mention the multifactorial aspects of this novel virus. All whilst striving to maintain the same high standards of care to their patients.
We asked consultant Dr Alexander Scott from The James Cook University Hospital, to tell us how he and his colleagues have adapted their haemodynamic evaluation of COVID-19 patients using the unique, external calibration feature of LiDCOunity from an ECHO – allowing beat to beat, continuous monitoring:
"Those of us in ITU who felt the full effect of the first peak of the COVID-19 pandemic look fondly back on the days when we were preparing for "just" a respiratory disease. What we got instead was a multi-system, high acuity problem challenging the ventilatory techniques we spent years learning, but at the same time creating huge circulatory and renal problems. Despite the initial advice of "dry, dry, dry" the patients presenting to UK ITUs seemed to need fluid, but just the right amount – we all know very well the problems of fluid overload in severe pneumonitis and ARDS.

It has been my practice to use minimally or non-invasive cardiac output monitors for those extremely sick patients where so much is in a delicate balance. With COVID-19 and the availability of ultrasound machines, these days I use the unique, external calibration feature of LiDCO monitors in combination with a cardiac ultrasound.
Usefully, those of us with cardiac ultrasound skills and the equipment to calculate cardiac output can do so readily and in a surprising number of ventilated patients. However, looking after more than double my usual cohort of ITU patients does not leave any time for repeated measurements, tied to the bedside for minutes at a time – it simply is not practical. This is where the combination of a cardiac output monitor and cardiac ultrasound come into their own.

Briefly, after obtaining an apical four-chamber view, the tail of the probe is tilted caudad to obtain the five-chamber view, and from there a doppler measurement of the velocity within the LVOT. Taking the Velocity Time Integral (VTI) from this measurement and multiplying by the cross-sectional area of the LVOT gives the stroke volume. Fortunately, most machines do the heavy lifting for you, either by measuring the LVOT diameter in the parasternal long axis, or by entering it manually. Helpfully the LVOT diameter is very much constant, recent prior echo stored in the medical record can be used (see Figure 1).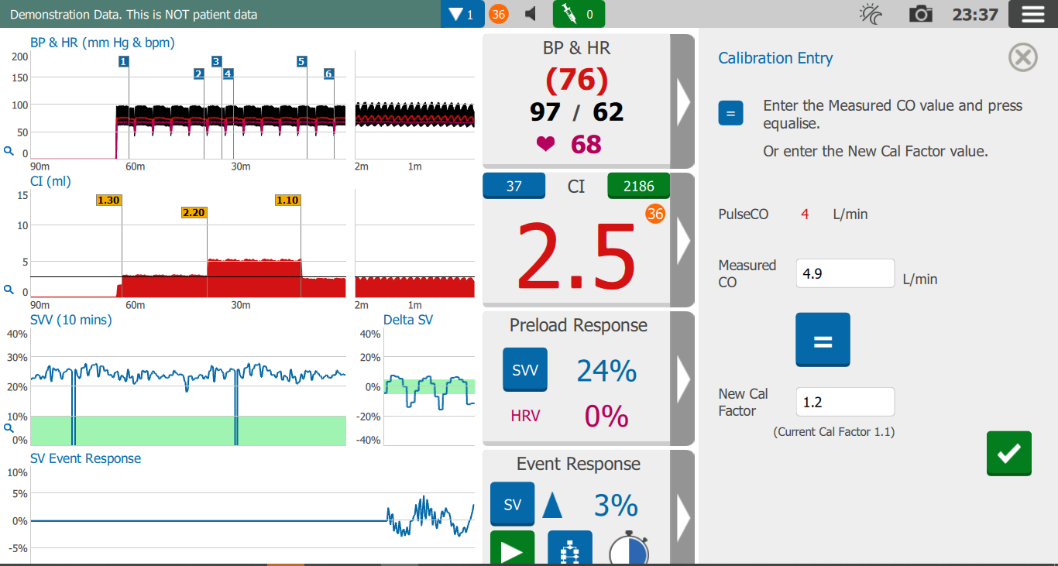 Even more modern machines such as the GE Venue can also provide AI tools to do more of the work for a busy clinician – their Auto VTI tool plus the pre-measured LVOT diameter will give you a cardiac output with which to calibrate the LiDCO (see Figure 2).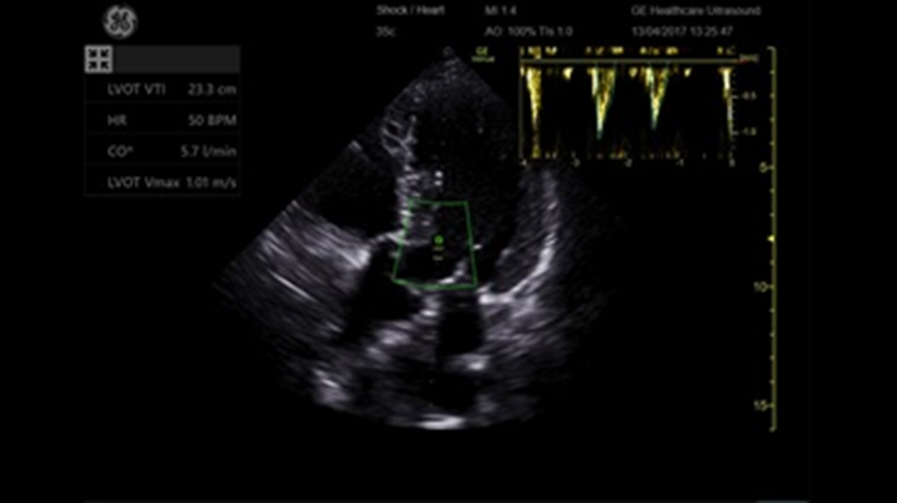 COVID-19 has been a time for pushing and developing a whole host of skills. With practice it was even possible to obtain useful four and five-chamber views in the proned patient with careful manipulation of the probe, compression of the mattress with my off-hand and a skilled assistant to hit the buttons on the machine at the right moment.

Hopefully one well-established approach to optimising fluids and vasopressors can benefit from LiDCO's newer method of calibration. I hope it applies to all my patients and not just a second wave of COVID-19 syndrome".
Dr Alexander Scott BSc MBChB FRCA FFICM
Consultant in Anaesthesia and Intensive Care Medicine, The James Cook University Hospital
Click here to download our NEW COVID-19 / AKI Infograophic