Published on Thursday, May 31st, 2018 by Steven Archer.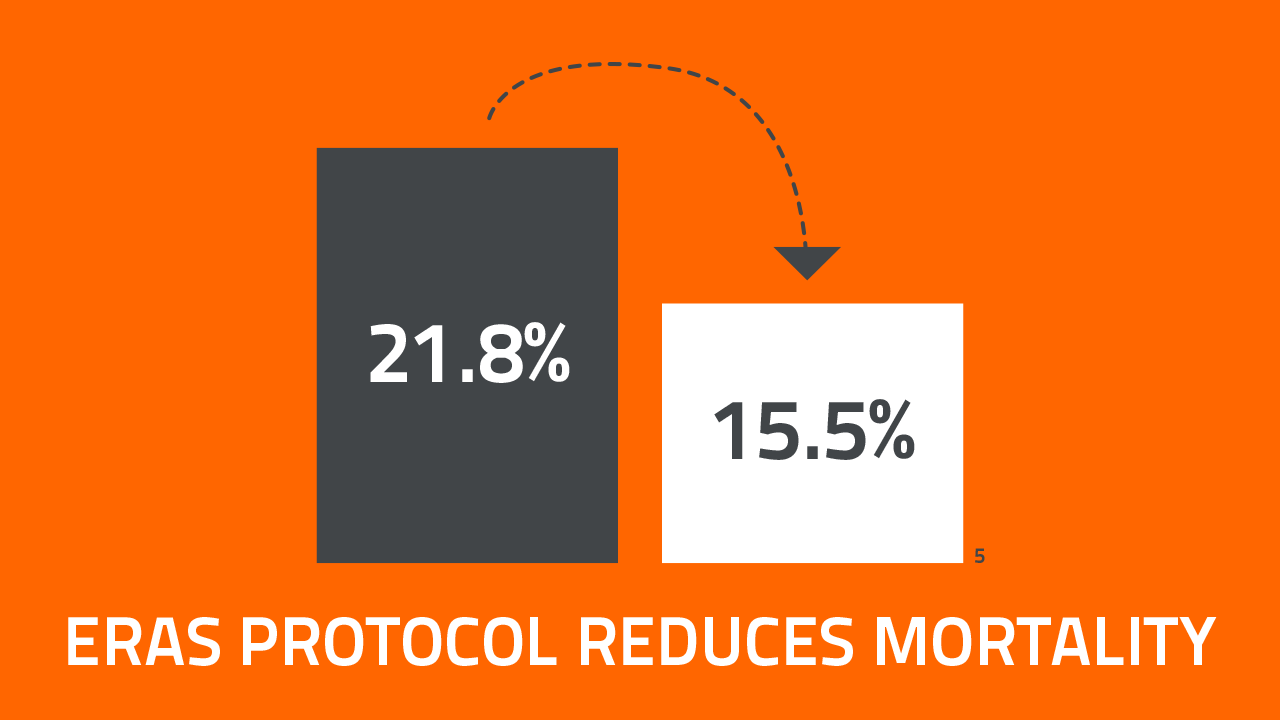 The concept of Enhanced Recovery After Surgery was established initially by Henrik Kehlet and his team in Denmark, who through a multidisciplinary approach across the perioperative pathway was able to have a dramatic effect on reducing patients length of stay in open colectomy's. This included the removal of bowel prep, the avoidance of fasting, carbohydrate loading pre operatively and early mobilization, which are still key elements of the Enhanced Recovery after Surgery (ERAS) pathway that can be seen today. Since the initial concept, the scope of the ERAS program has expanded to include a wide range of other pre operative, anaesthetic, surgical and post operative practices with a goal of reducing complications and length of stay.
Where does hemodynamic monitoring fit?
As seen above, individualized goal directed therapy has long been established as a core component of ERAS within in the intraoperative phase. The aim of fluid management within an ERAS pathway is to deliver the patient to theatre in a normovolaemic state and ensure that they receive the right amount of fluid throughout the procedure. In order to have an individualized approach to fluid management, it is key to have a hemodynamic monitor which will guide the fluid requirements for a patient.  Using parameters such as stroke volume variation, stroke volume and stroke volume response available on the LiDCO platform will allow the user to accurately gauge the hemodynamic response following a fluid challenge or drug intervention.
A recent study evaluating the impact of a multidisciplinary ERAS approach in Oesophagectomies, found a reduced length of stay from 7 days in the ERAS group compared to 17 days in the standard care arm, medical complications reduced from 27% to 7%, readmission rates reduced from 21.4% to 11.5% and mortality reduced from 21.8 % to 15.5%. This supports many other studies which have shown ERAS programs have the ability to improve patient outcomes and improve efficiencies.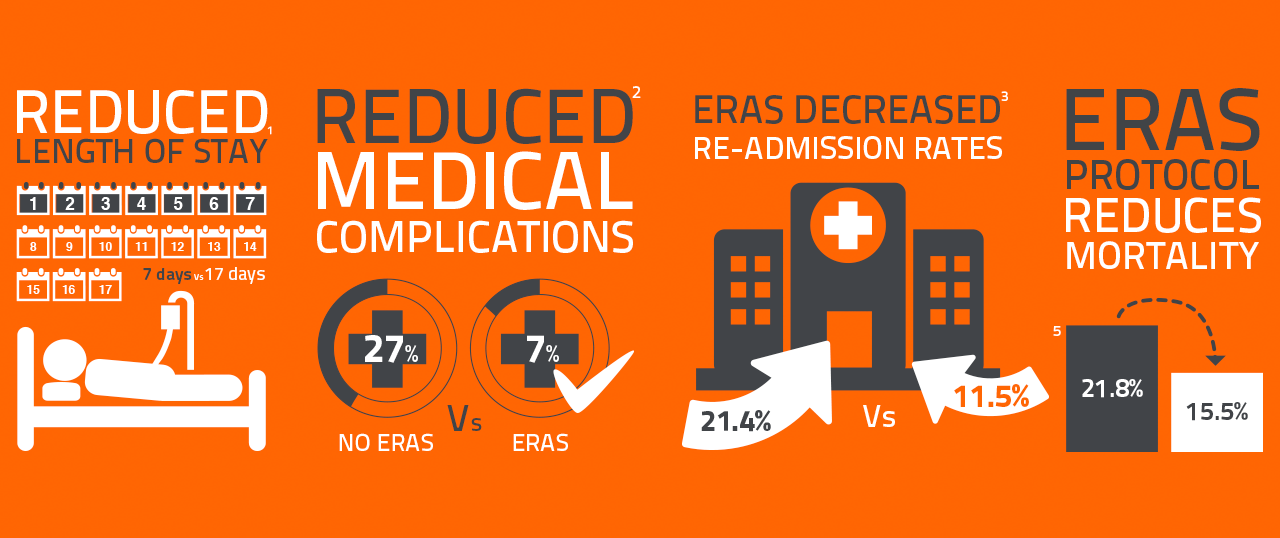 With a drive as part of ERAS programs to find less invasive methods of delivering care and procedures, there are fewer arterial lines being inserted for ASA 2&3 patients, particularly in orthopedic and colorectal procedures. This was the case recently when I joined an anesthetist in a procedure who used the LiDCOrapid with CNAP to deliver individualized GDT throughout the case. The anesthetist chose to obtain the pre induction hemodynamics with the CNAP, with a goal of keeping the Cardiac Output and Stroke Volume within 20% of the pre-induction values. The CNAP can provide beat to beat hemodynamic data without the need for an arterial line.
The benefits from ERAS protocols has been well documented both from hospital efficiencies and clinical outcomes, to find out how the LiDCO technology can be included into your ERAS pathway, please contact your LiDCO representative.
References
1. Impact of a multidisciplinary standardized clinical pathway on perioperative outcomes in patients with oesophageal cancer. Preston SR1, Markar SR, Baker CR, Soon Y, Singh S, Low DE
2. Randomized clinical trial on enhanced recovery versus standard care following open liver resection. Jones C1, Kelliher L, Dickinson M, Riga A, Worthington T, Scott MJ, Vandrevala T, Fry CH, Karanjia N, Quiney N 3. A Single Surgeon's Experience with Enhanced Recovery after Surgery: An Army of One. Mosquera C1, Koutlas NJ, Fitzgerald T.
3. A Single Surgeon's Experience with Enhanced Recovery after Surgery: An Army of One. Mosquera C1, Koutlas NJ, Fitzgerald TL
4. PRO: Perioperative Goal-Directed Fluid Therapy Is an Essential Element of an Enhanced Recovery Protocol. Cannesson M1, Gan TJ
5. Multidisciplinary perioperative protocol in patients undergoing acute high-risk abdominal surgery. Tengberg LT1, Bay-Nielsen M1, Bisgaard T1, Cihoric M1, Lauritsen ML1, Foss NB2; AHA study group
Find out more about the benefits of ERAS protocols