Published on Wednesday, March 28th, 2018 by Alex Carlsson.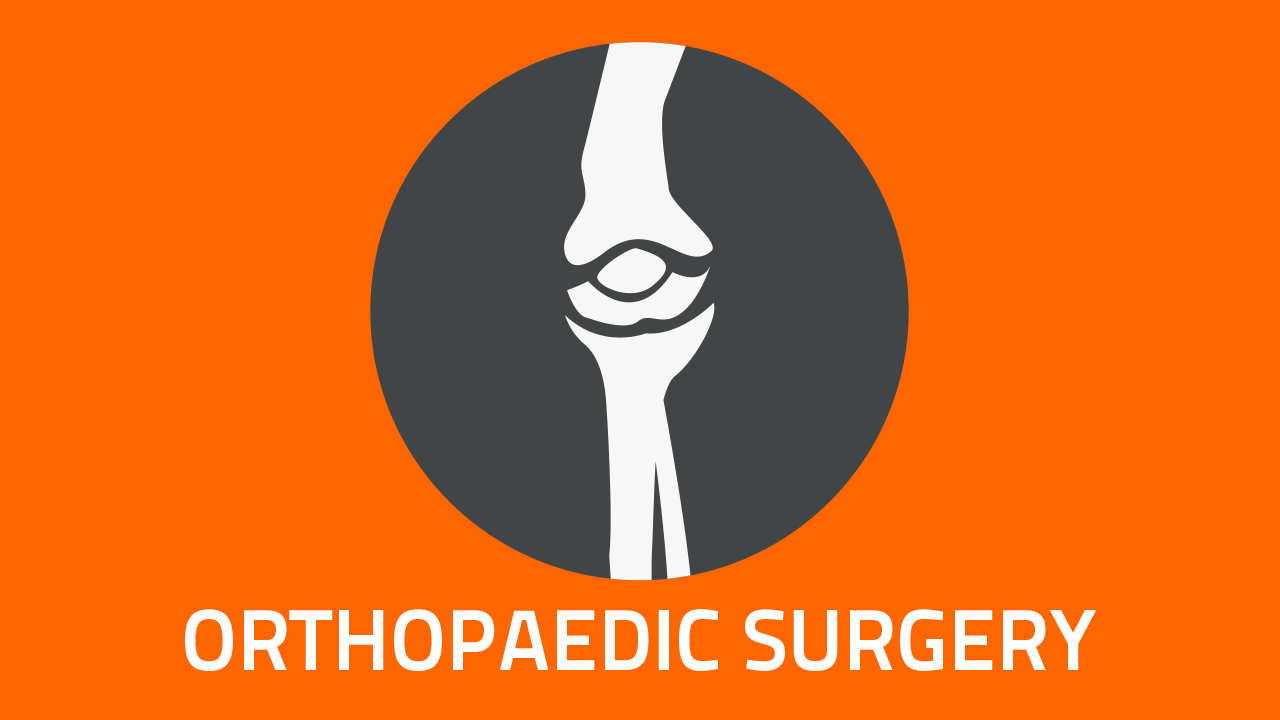 Hip fractures are the most common cause of injury related death in the UK. Falls and fall-related injuries are a frequent and serious problem for older people.
With the "beast from the east" bringing us in line with our Scandinavian neighbours who have the highest incidence of hip fractures in the world, what will be the hidden impact?
 How big is the problem?
In the UK in 2016 there were 65,645 incidents of hip fracture and a mortality rate of 6.7% accounting for ~4,400 deaths [1].  This is at an estimated cost to the NHS of £2.3 billion per year with incidents predicted to reach 101,000 by 2020. [2]
It is thought that fewer than 50% of these deaths are due to the fracture, and can be attributed to the high risk nature of the patients with high incidence of co-morbidities. [3]
70% of patients will be ASA 3 or ASA 4 [16]
35% of patients will have 1 co-morbidity and 24% will have 2 or more. [1,4,17]
What are the recommendations?
The UK Department of Health, "Best Practice Criteria" (BPC) was introduced to target Hip Fracture burden.  Additionally, guidelines from BOA and NICE have had a further positive impact.  One example of notably improvements are 80% of Hip Fractures are now operated on within 36 hours. [4,5]
         AAGBI (Association of Anaesthetists Great Britain and Ireland)
"Given the high incidence of significant co-morbidities in this population, there should be a low threshold for considering further monitoring equipment". [6]
Endorsed by: Age Anesthesia Association, The Association of Perioperative Practice, British Orthopaedic Association and The Collage of Emergency Medicine.

AAGBI – Care for the Elderly Guidelines? [7]
"Optimised perioperative fluid management reduces morbidity and hospital stay [9]. Many patients are hypovolaemic at the time of surgery. Every effort must be made to ensure that fluid is prescribed pre-operatively and that it is administered in the correct time frame"
"Fluid therapy should be administered with great care and in divided boluses to allow assessment of response"
With 30% of people older than 65 and 50% of people older than 80 falling at least once a year [18], the average age of hip fracture in the UK is 77 years old. [8] Could Care for the Elderly guidelines provide a more applicable approach to hip fracture patient?
Does CO monitoring fit into the solution?
There has been a significant amount of evidence into the impact of CO monitoring in this cohort of patients and whether there are improvements in outcome which have been achieved.
Below is a selections of recommendations made:
"Haemodynamic monitoring with fluid challenges during repair of femoral fracture under general anaesthetic shortens time to being medically fit for discharge." [11]
(NOF patients) "…Seems to be wide variation in the degree of dehydration and cardiac morbidity that this group of patients presents with, emphasising the importance of precise monitoring during perioperative period to enable adequate but not excessive fluid administration."[12]
(Hip Fracture) "Appears to show reduced postoperative complication rates and length of stay. If only intra-operative goal-directed therapy is used, patients could arrive in theatre after a prolonged pre-operative period of reduced oxygen transport secondary to hypovolaemia and/or anaemia, at which point, intervention might very well be too little or too late to affect postoperative outcome" [13]
Fluid therapy and pre-operative fluid optimisation recommended to prevent various issues due to the reduced cardiac compliance and decreased response to stress. [7]
Conclusion
Having looked in more detail on this subject, there has been plenty of research and ongoing research into Hip Fractures and other orthopaedic cases. This has shown some marked improvement in outcomes and cost/resource burden.
There seems to be a disparity between Guidelines and audited criteria; dependent on whether the process is approached as case specific (NICE/BOA) or patient specific (AAGBI).
In this cohort of patients where they are often presenting as ASA 3 or 4 with a number of co- morbidities, many sites using LiDCO on my region have incorporated a fluid management regime as standard into these types of orthopedic cases. 
Please contact us to see how LiDCO hemodynamic monitoring fits into your Orthopaedics Surgery pathway.
Not routinely using an art line in these cases? Check out our blog on…
Continuous non invasive monitoring
References
Foss N, Kehlet H. Mortality analysis in hip fracture patients: implications for design of future outcome trials. British Journal of Anaesthesia 2005; 94: 24–9.
BOA\ BGS Blue Book "Care of patients with a fragility fractures" 2007 (www.boa.ac.uk)
https://www.boa.ac.uk/publications/nice-guidelines-hip-fracture-management/
Association of Anaesthetists of Great Britain and Ireland. Management of proximal femoral fractures 2011. Anaesthesia 2012; 67: pages 85-98.
Association of Anaesthetists of Great Britain and Ireland. Peri-operative care of the elderly 2014. Anaesthesia 2014; 69: (Suppl.1), 81-89.
Corcoran TB, Hillyard S. Cardiopulmonary aspects of anaesthesia for the elderly. Best Practice and Research Clinical anaesthesiology 2011; 25: 329–54.
Reynolds L, Beckman J, Kurz A. Peri-operative complications of hypothermia. Best Practice and Research, Clinical Anaesthesiology 2008; 22: 645–57
Ghosh S, Arthur B, Klein AA. NICE guidance on CardioQTM oesophageal Doppler monitoring. Anaesthesia 2012; 66: 1081–3.47
Morris C. Oesophageal Doppler monitoring, doubt and equipoise: evidence based medicine means change. Anaesthesia 2013; 68: 684–8.
Venn R, Steele A, Richardson P, Polniecki J, Grounds M, Newman P. Randomised controlled trial to investigate influence of the fluid challenge on duration of hospital stay and perioperative morbidity in patients with hip fractures. BJoA 88 (1): 65-71. 2002.
J Brombacher, I Hodzovic, S Ridgway, T Mian, J Mecklenburgh. An observational study of cardiac output changes during regional anaesthesia in patients with fractured neck of femur.. The Internet Journal of Anesthesiology. 2008 Volume 21 Number 1.
Stoneham M, Murray D, Foss N. Emergency surgery: the big three – abdominal aortic aneurysm, laparotomy and hip fracture. Anaesthesia 2014; 69: (Suppl. 1) 70-80.
Mitchard F. et al. Potential return on investment for implementation of perioperative goal-directed fluid therapy in major surgery: a nationwide database study. Perioperative Medicine (2015) 4:11.
Roche JJ, Wenn RT, Sahota O, Moran CG. Effect of comorbidities and postoperative complications on mortality after hip fracture in elderly people: prospective observational cohort study. British Medical Journal 2005; 331: 1374–9.
White SM, Griffiths R, Holloway J, Shannon A. Anaesthesia for proximal femoral fracture in the UK: first report from the NHS Hip Fracture Anaesthesia Network (HIPFAN). Anaesthesia 2010; 65: 243–8.