Published on Wednesday, February 21st, 2018 by Natasha Albon.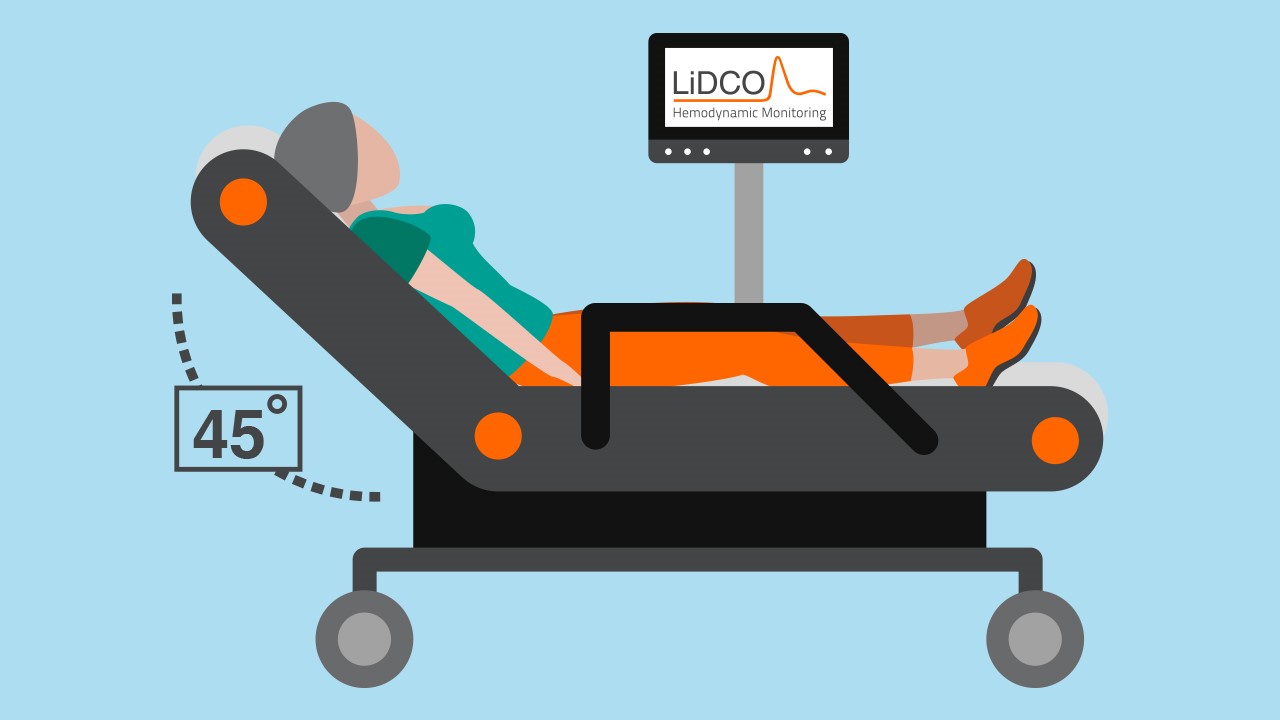 Passive leg raising is quickly gaining popularity, as physicians are looking at less invasive, reversible methods to predict fluid responsiveness in critically ill patients. It is something I am getting asked about more and more on my region, and there are many potential benefits if performed correctly.
In critical care, IV fluids are administered a great deal, sometimes excessively. Many users of LiDCO will already be familiar with the Event Response function, which is a dynamic intervention that allows the user to asses a patient's response to a fluid challenge by looking at the response in stroke volume, thus predicting where a patient is likely to be on the Frank Starling Curve.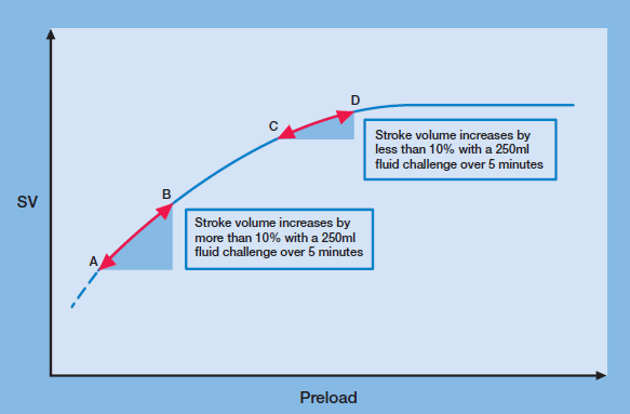 But is there a way to assess this, without giving fluids?
Passive leg raising is a simple, bedside intervention that is completely reversible and can mimic a fluid challenge. When the patient's legs are elevated, venous return to the thoracic cavity is increased thus increasing cardiac preload. When used in conjunction with a cardiac output monitor, the response in stroke volume can be assessed to determine the patient's fluid responsiveness status. Decisions can then be made as to the next course of treatment (Biais, 2009).
What are the benefits?
Completely reversible
Non invasive
Can be used in spontaneously breathing patients, and patients with arrhythmias
Can be repeated numerous times, without risk of pulmonary odema in non-responders
How to perform a passive leg raise correctly?
The patient should not be supine, but be semi recumbent. When the trunk is lowered (from 45°) then legs raised, the effects of leg elevation on cardiac preload are increased, thus increasing the sensitivity of the PLR.
Use real time CO monitor to assess the effects of the PLR. Ensure the LiDCOrapid is set up and use the EVENT RESPONSE function to assess change in SV. Any increases greater than 10% would suggest that the patient is preload responsive.
When performing a passive leg raise, ensure patient is stable beforehand, as in unstable patients, CO changes could be due to instability rather than cardiac preload changes.
When performing the PLR, the bed should be adjusted to raise the legs to 45°. The patient's legs should not be raised manually. Be aware that pain, cough and discomfort could cause adrenergic stimulation which could affect interpretation of the intervention. Aspirate bronchial secretions in vented patients prior to performing PLR, and if the patient is awake explain procedure to patient.
Watch the passive leg raise video and do the 60 second challenge
Step 1

– Get baseline

Step 2

– 60 seconds challenge

Step 3

– Return to normal position

Step 4

– View change in Hemodynamic Parameters
Please note a PLR should only be performed if the patient's clinical condition warrants it.
What does the evidence say?

This was a systematic review including 9 articles with a total of 353 patients. It found that "Passive leg raising-induced changes in cardiac output can reliably predict fluid responsiveness regardless of ventilation mode and cardiac rhythm."
What is happening in clinical practice?
On my region, I have worked closely with Warrington and Halton Hospitals NHS Trust with consultant Jerome McCann in Critical Care. Jerome McCann and his team have developed a protocol for hypoperfusion that incorporates passive leg raises instead of giving fluid to assess patient's fluid responsiveness. The aim of this protocol is to see if the amount of IV fluids administered on ICU can be reduced, and the results will be audited. It will be very exciting to see the results and impact this has on the unit. I am also working with key nurses who will be responsible for driving the protocol forward, giving nursing staff more autonomy and enabling them to further develop skills and knowledge.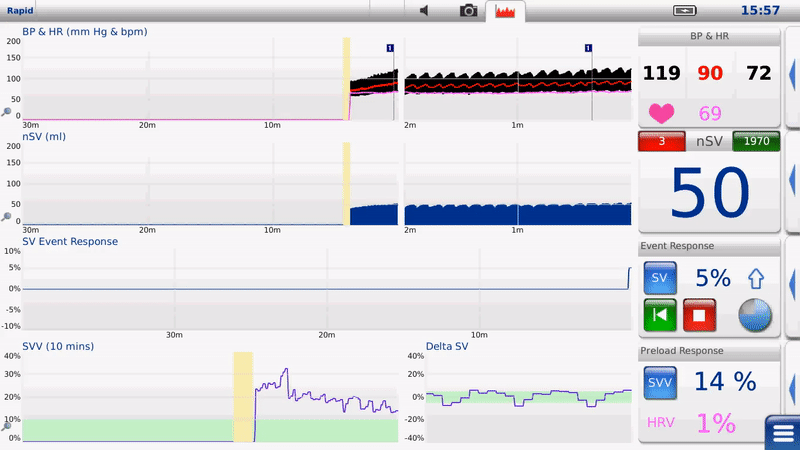 Would you be interested in a protocol involving passive leg raising? Speak to your regional Clinical Specialist for more information on how we can help you develop, implement and support protocols in clinical practice.
How to give a fluid challenge using LiDCO
References
Biais M, Vidil L, Sarrabay P, Cottenceau V, Revel P, Sztark F: Changes in stroke volume induced by passive leg raising in spontaneously breathing patients: comparison between echocardiography and Vigileo/FloTrac device. Crit Care 2009, 13: R195. 10.1186/cc8195
Monnet X, Rienzo M, Osman D, Anguel N, Richard C, Pinsky MR, Teboul JL. Passive leg raising predicts fluid responsiveness in the critically ill. Crit Care Med. 2006 May;34(5):1402-7. PubMed PMID: 16540963
Préau S, Saulnier F, Dewavrin F, Durocher A, Chagnon JL. Passive leg raising is predictive of fluid responsiveness in spontaneously breathing patients with severe sepsis or acute pancreatitis. Crit Care Med. 2010 Mar;38(3):819-25. doi: 10.1097/CCM.0b013e3181c8fe7a. PubMed PMID: 20016380.